Joe Keatinge's Comics & Stories: STUFF I WROTE:... →
Oh, hey, we haven't updated in six months. Don't worry, we're not dead. Here are some comics Joe has coming out in May. joekeatinge: Here's what I'm rolling out this May, courtesy of Image and Marvel Comics: IMAGE DIA DE LOS MUERTOS 3 story ALEXANDER GRECIAN, KURTIS WIEBE & JOE KEATINGE art / cover RILEY ROSSMO MAY 22 40 PAGES / FC / M $4.99 GOLDEN-AGE FORMAT Inspired...
Joe Keatinge's Comics & Stories: IN EXISTENCE NOW:... →
LOOK OUT BELOW! It's everything you need to know about all things GLORY #27! joekeatinge: LOOK OUT, EVERYBODY! THERE'S A NEW ISSUE OF GLORY IN-STORES TODAY! This is a big one, featuring a cover by none other than KRIS ANKA! Isn't he amazing? The correct answer is: yes, he is. The insides are still all drawn by Ross Campbell. DO NOT PANIC. GLORY #27 is part two of our three…
Joe Keatinge's Comics & Stories: GLORY TO THE... →
joekeatinge: Image Comics has sent out a press release regarding all things Glory, giving you all the information you need to figure out just how much you want to experience the upcoming super-saga! (The correct answer is 'a whole lot') —- FOR IMMEDIATE RELEASE GLORY, GLORY, HALLELUJAH!
1 tag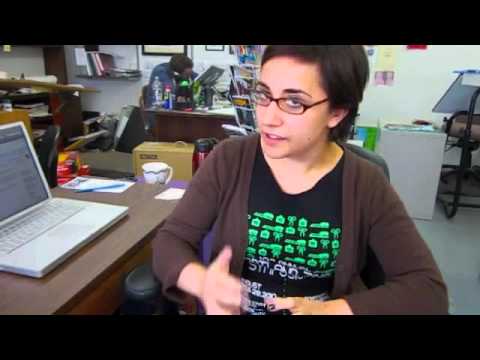 5 tags
4 tags
3 tags
4 tags
4 tags
TUNE →
Les McClaine has a new project online: lesmcclaine: TUNE, written by Derek Kirk Kim and drawn by me is updating!
2 tags
Comics Underground!
This Thursday at 7:30 PM, won't you Portland folks head on over to the Jack London bar (a new space in the basement of the Rialto) and see a LIVE comics reading featuring Tranquility Base's own Lisa Eisenberg and Sarah Oleksyk? Erika Moen and Jeff Parker will be reading from their webcomic Bucko, and Jim Hill will be reading his works as well! What's not to love? Hope to see you...
3 tags
2 tags
3 tags
Review of Baby Otto #4 →
BT Livermore's comic, The Life & Times of Baby Otto Zeplin: Volume 4, was just reviewed by the blog of NYC comic store, Forbidden Planet. The fifth volume of the Otto Zeplin series just debuted at Stumptown Comics Fest 2011 in April.
3 tags
3 tags
2 tags
An interview with Lisa Rosalie Eisenberg on... →
Patti Martinson speaks to Lisa Rosalie Eisenberg after the 2011 Emerald City Comic Con.
New Les McClaine interview with sketchmaven.com →
A new interview with Les McClaine on sketchmaven.com
7 tags
3 tags
1 tag
3 tags
"It's always cold in Siberia."
Inspired by last week's Blu-Ray/DVD release of Venture Bros. Season 4 Vol. 2, Jon Siruno indulges in two of his favorite things: killer redheads wearing plunging neckline clothes and machine guns. Be the first person to accurately describe what Molotov Cocktease is carrying and win a prize!* *Prize may or not be an item of any value whatsoever.
2 tags
No Hurries, No Worries
BT Livermore has a new piece up for Handlettering Cite. Indeed, these are enlightened words to live by.
6 tags
Coming Attractions
Recently Comic Book Resources presented a couple of previews featuring some of Tranquility Base's own, including member Joe Keatinge, who is editing Frank Cho's 50 Girls 50, and friend of the studio Brandon Seifert, who is writing the upcoming WitchDoctor from Robert Kirkman's Skybound line. 50 Girls 50 looks like this: WItchdoctor looks like this: For more, check out the...
4 tags
2 tags
3 tags
4 tags
3 tags
"A Legend Is Born..."
Jon Siruno's contribution to the Take To The Ship exhibit at the Independent Publishing Resource Center shows why Captain Ahab doesn't like white whales.
2 tags
Only Jon Siruno can have a Muppet with the thousand-yard stare.
3 tags
4 tags